EPF Consultant In Delhi NCR
We are fast-growing our presence in other states of India as well but have owned offices in Delhi, Gurgaon, Noida, and Uttarakhand.
What Is A Employees Provident Fund?
Employee Provident Fund (EPF) is a fund managed by the Employee Provident Fund Organization of India (EPFO). Employee Provident Fund largest and famous saving scheme levied by the employer to employee is financial security. A low-risk investment with the support of government backing is a preference for employees as they assist in managing financial emergencies as well. Opening the EPF account is a one-time process without inconvenience, wherein the amount gets deposited serially every financial year. Our service justifies the mechanism of EPF fund, from detailing upon the applicability of the law to guiding on the legal penalties and offense of default payments.
How Are We Beneficial For You?
Being the top EPF consultant in Delhi NCR we resolve the worries and concerns to related Employees Provident Fund, we segregate the calculation of employer and employee's contribution. From our experience and experts, we equip in handling and settling of EPF matters. With comprehensive knowledge and expertise about EPF, we guide you through the various provisions, latest updates, and governments amendments specified for women and men employees. Suggesting the steps to be taken, in case of switching to a new employer to managing EPF from the previous employer, and how to avail EPF likely are some of the core areas of functionality.
Assisting In Technical Know-How
Taking you to an in-depth understanding of EPF settlement, As the best EPF Consultant, we let you know about the procedures and execution of EPF. From entailing benefits of EPF to following the guidelines and providing assistance from our end leaves, you bothered free of the EPF implications. Highlighting the exceptions to the taxation to incorporating the exact tax slab rate, we inform you about the specific facts which might be of your concern.
As the EPF facilitates higher interest rates on the saved fund, it's of immense benefit at the time of retirement. Moreover, EPF falls in the category of Exempt that further describes the amount invested in EPF, to interest received, and the amount is withdrawn, there no taxes levied on the three forums. Furnishing details of a provident fund to the interest accrued on EPF is exempted from tax, thereby we update about the interest received on EPF every 31st of March.
EMPLOYER REGISTRATION
Get complete assistance right from the induction of the employee to registration.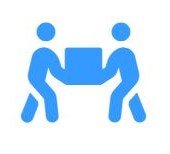 EPF COMPLIANCE
Learn when it is necessary to provide PF by companies, shops, and factories.
EPF WITHDRAWALS
Contact us now to withdraw your Provident Funds without any hassle and wasting time.
Our expert team is ready to answer your all questions related to EPF matter
© 2021 epfconsultant.co.in. All rights reserved